There are endless amount of grunge brushes available, just do a google search on "Photoshop free grunge brushes", use the following site http://hawksmont.com/blog/gimp-how-to-add-brushes/ to help you with installing/adding Photoshop/GIMP brushes in GIMP. It has been a lifesaver for me in the past.

So here we go, this is what my tutorial is all about... Please leave a comment to let me know what you think.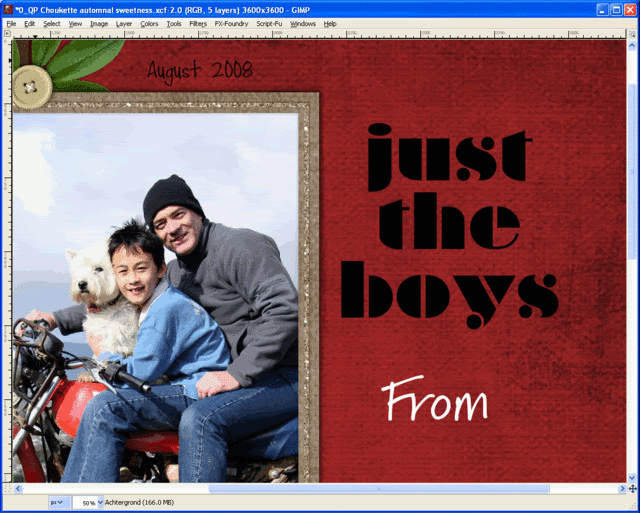 Type your title in a wide font, I choose Braggadocio.

Select Eraser tool, from Brush selector pick a grungy type brush, set Opacity <= 80, Set Scale to a size so that the brush you use looks smaller than the font.

















Ensure your title layer is selected, click & drag your mouse over the text and see the title getting 'grunged'.































Continue erasing/grunging all letters of your title.

Change your Foreground colour of your choice, select Alpha to Selection, and fill with ForeGround colour (Ctrl+,), Select None (Shift+Ctrl+A).
And you are done.

Credits: Automnal Sweetness QP by Choukette